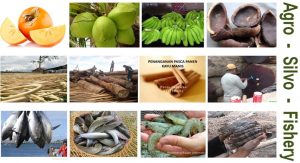 Post Harvest Technology is one of the keys to establishing bioindustry. The Post Harvest Technology Undergraduate Program facilitates students to study post-harvest processing in the fields of agriculture (agro), forestry (silvo) and fisheries (fisheries) as a downstream part of integrated tropical agriculture in Indonesia.
This program is designed to produce reliable and resilient post-harvest engineers with handling and processing capabilities to maintain and improve the quality of agro-silvo-fishery raw materials. The graduates produced are expected to be able to contribute in addressing national issues related: post-harvest loss problems; quality & shelf life of bioproducts; addition of bioproduct value; locally based bioindustry development; possess of information technology in the distribution system and bioproduct market network.
Post Harvest Technology is an undergraduate program with 4 (four) years of study time in which students must complete 144 credits of courses. Program implementation involves regular lecture meetings, laboratory work, practical work, implementation of Final Projects and the development of soft skills.
Understanding Post Harvest Technology
Post-harvest technology provides a very broad understanding from harvesting, post-harvest (postharvest) and processing (processing) of bioproducts. Post-harvest activities are intended to maintain product quality physically, chemically and physiologically after harvesting, to remain fresh until the hands of primary users (consumers) or secondary users (industry) before being processed into processed product
Body of Knowlege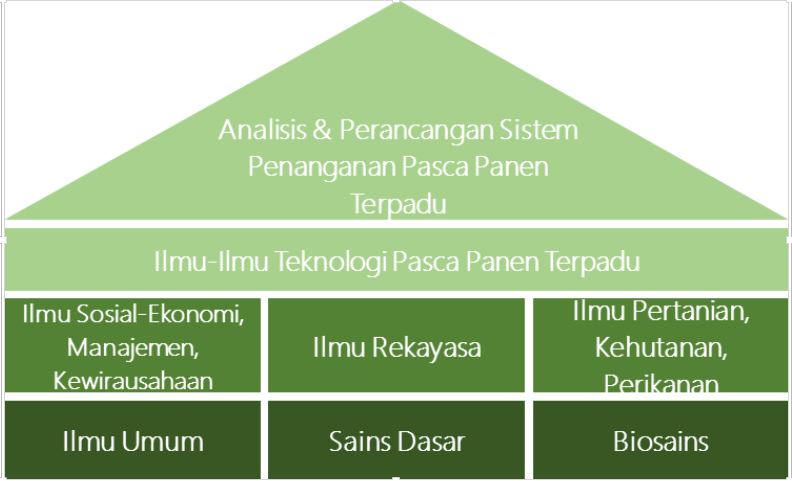 Post Harvest Technology is an interdisciplinary of :
Basic knowledge of techniques
Basic knowledge of science
Application of technical principles in designing integrated post-harvest handling systems
Specialty of this Study Program 
Developing post harvest technology to establish local bio-based industries by considering local-based knowledge (traditional knowledge
Integrating post-harvest agricultural products, forestry and fisheries (agro-silvo-fishery) so as to create opportunities and flexibility in terms of employment and continuity in continuing education to the next level
Post-harvest with a scientific and engineering approach